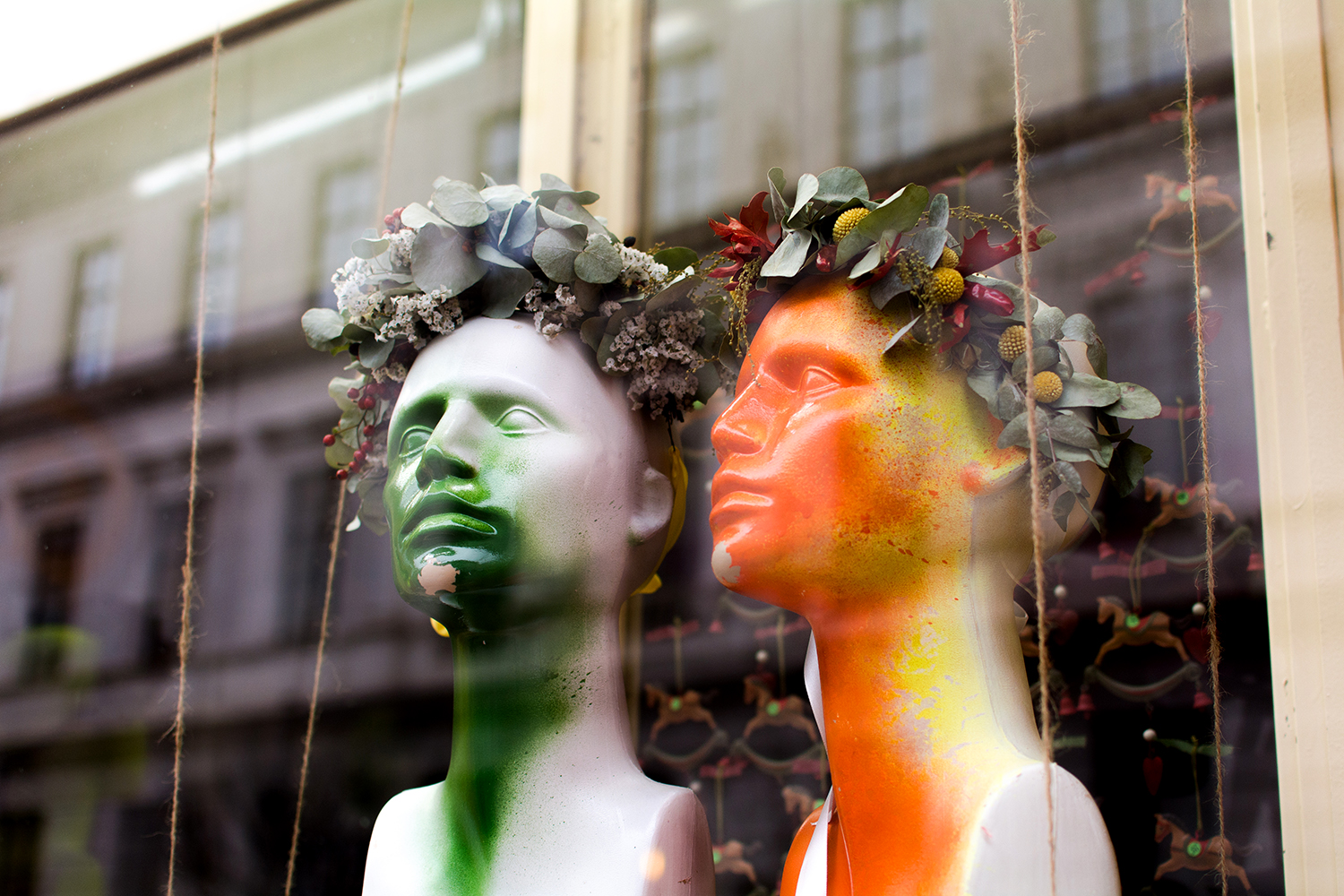 Some time ago the weather in Czech Republic was very cold, so the public transport system was paralyzed for almost several hours. But me and Elvira (my new muse) decided not to hide at home and shoot something feminine and stylish right in the city center. I noticed, that lately the amount of small cafes and shops in the city started to grow, that is because the shooting location was found very quickly. In addition, on Saturday afternoon the streets have not been filled with people yet, so we were able to do whatever we wanted and nobody disturbed us.
Christmas markets has opened in Brno yet in late November. There were a beautiful Christmas tree on the main square and, of course, a plenty of delicious sweets and hot drinks. The festive atmosphere was all around us that evening, so we couldn't help us and made a few pictures near festive shop-windows.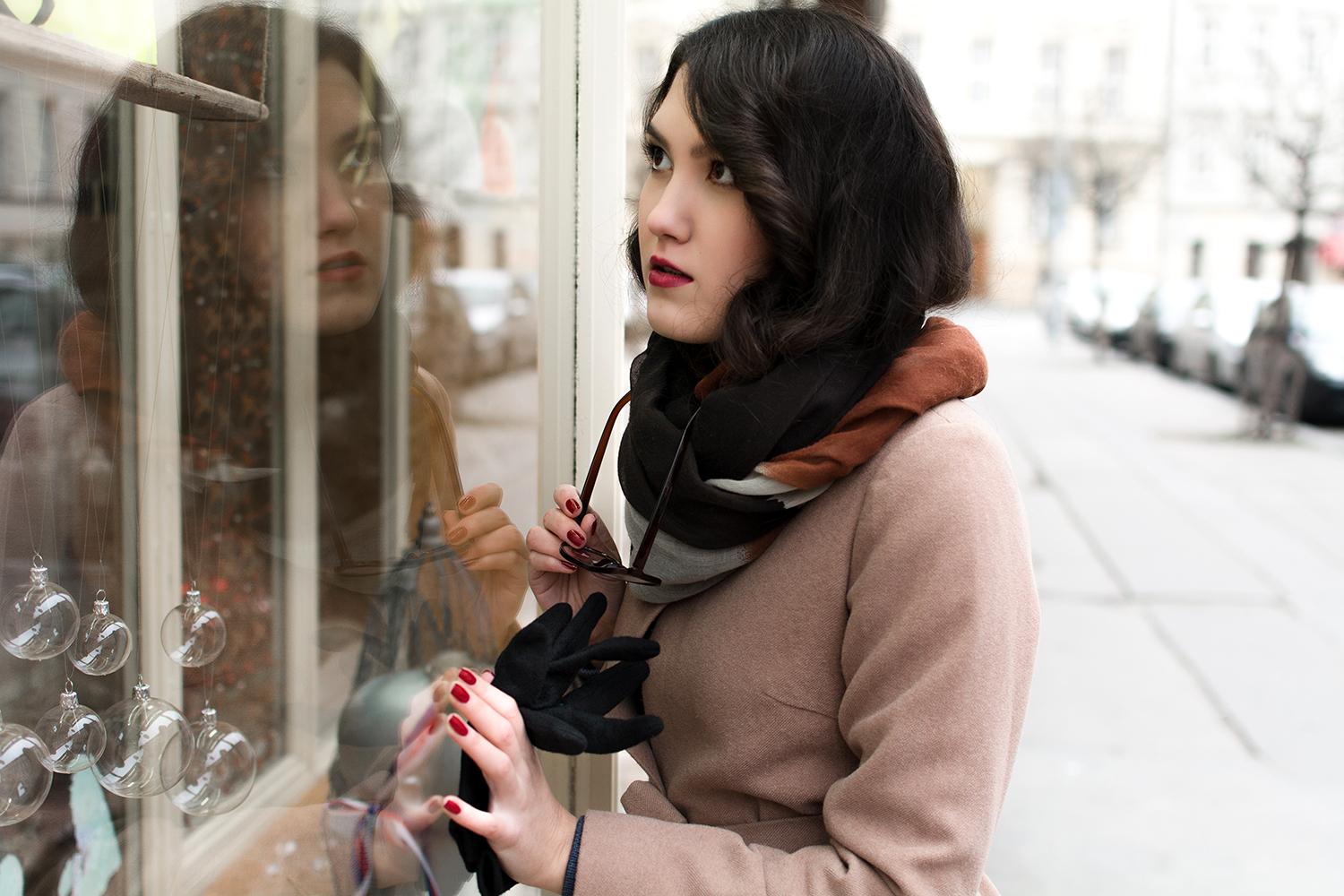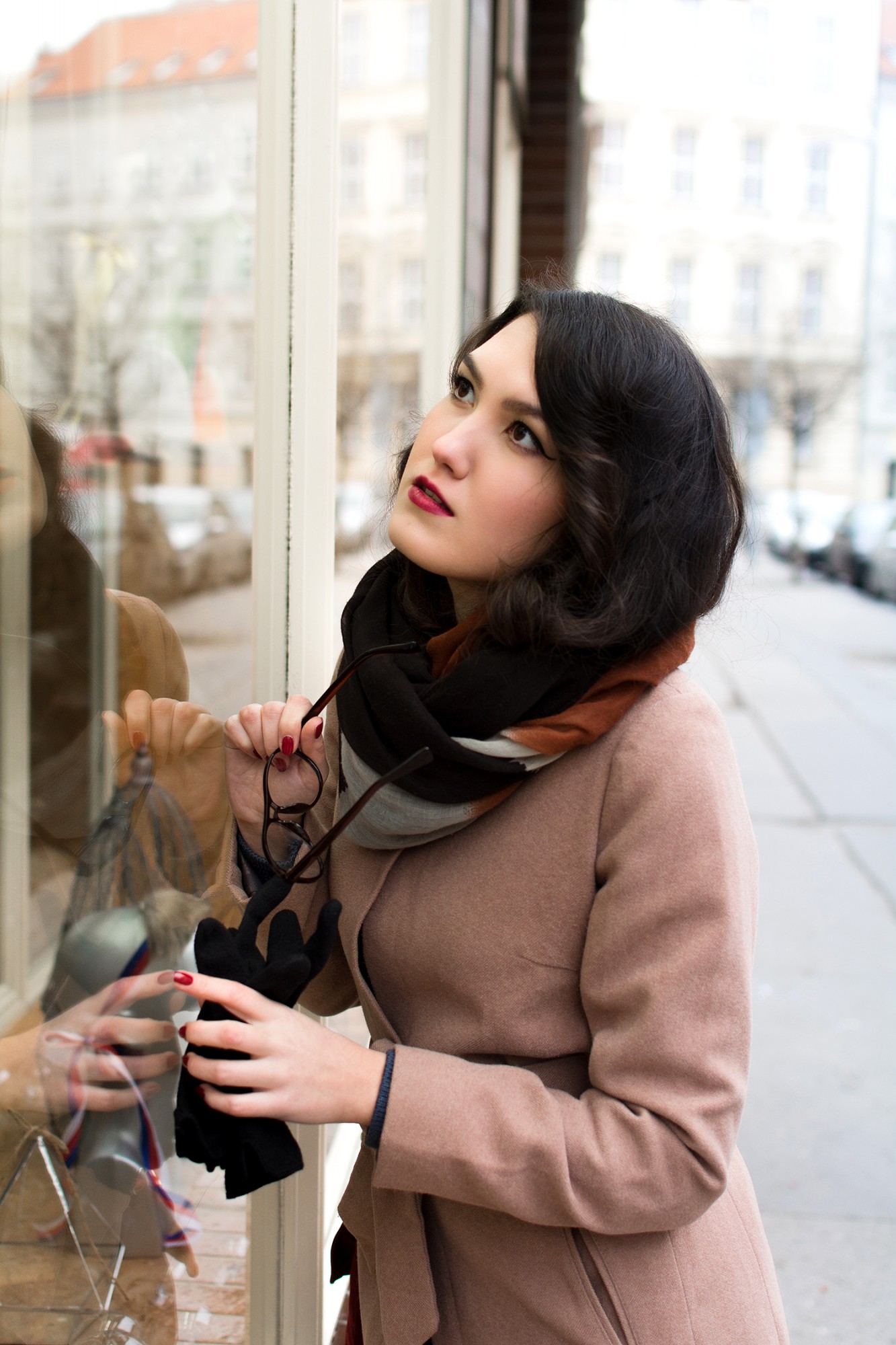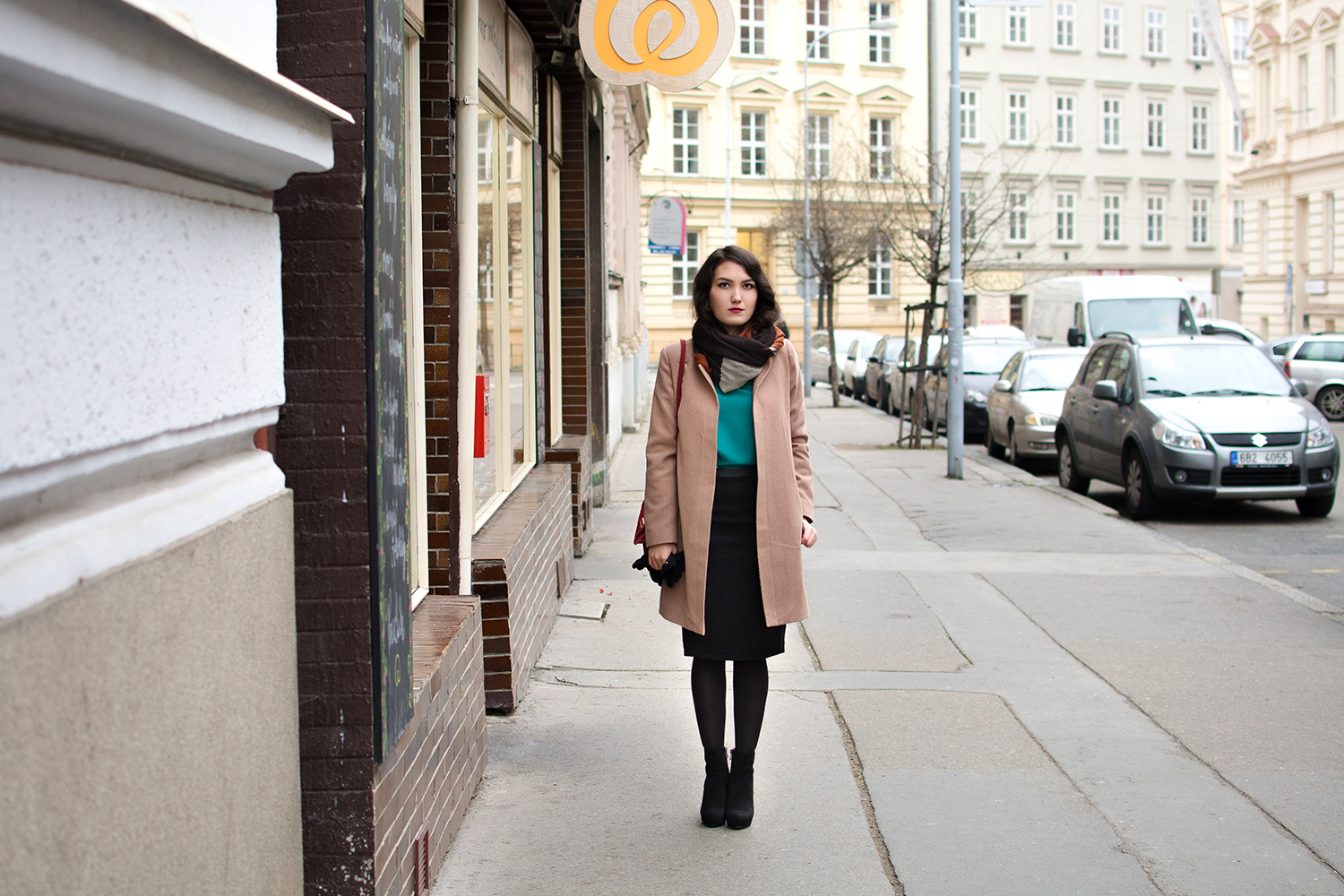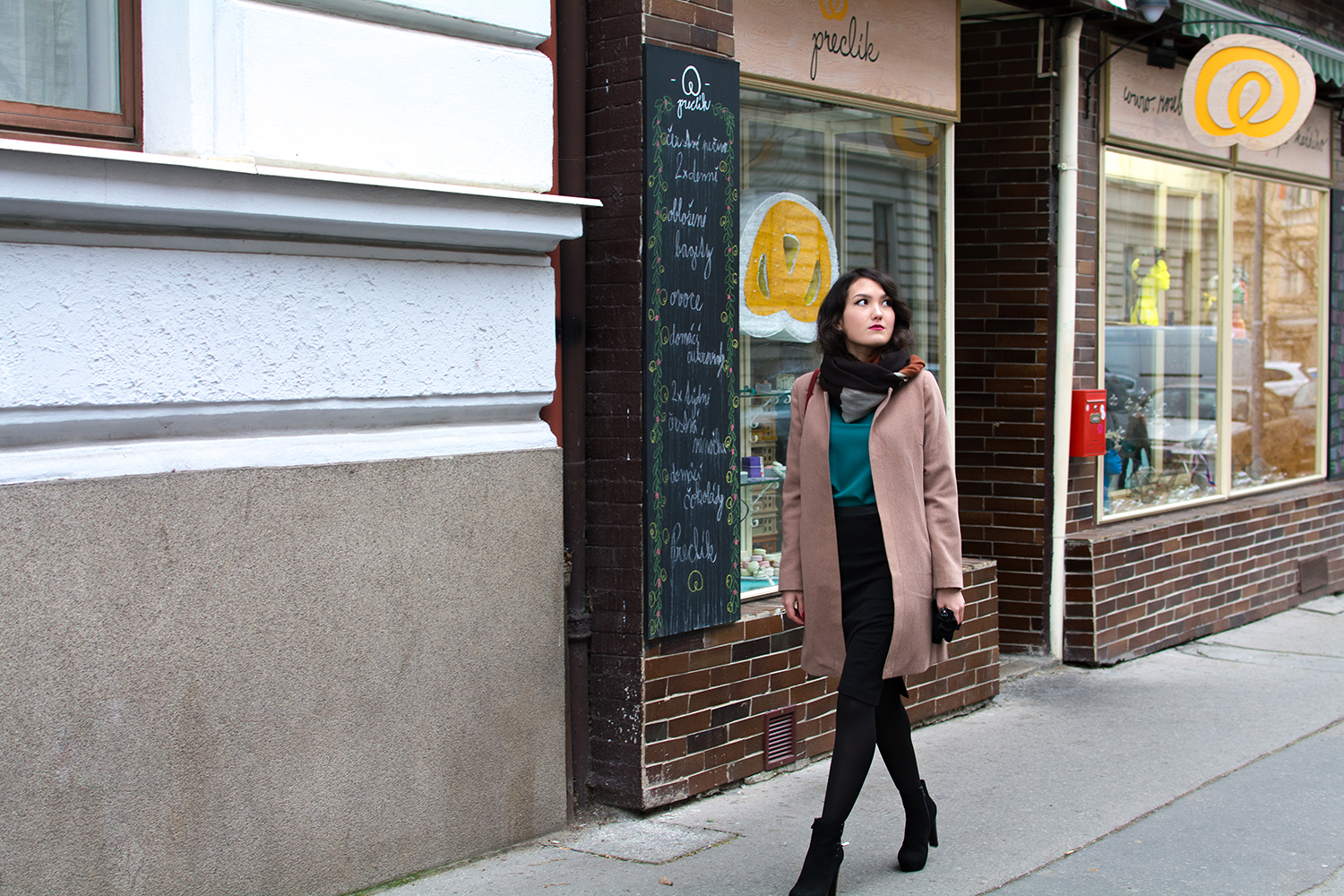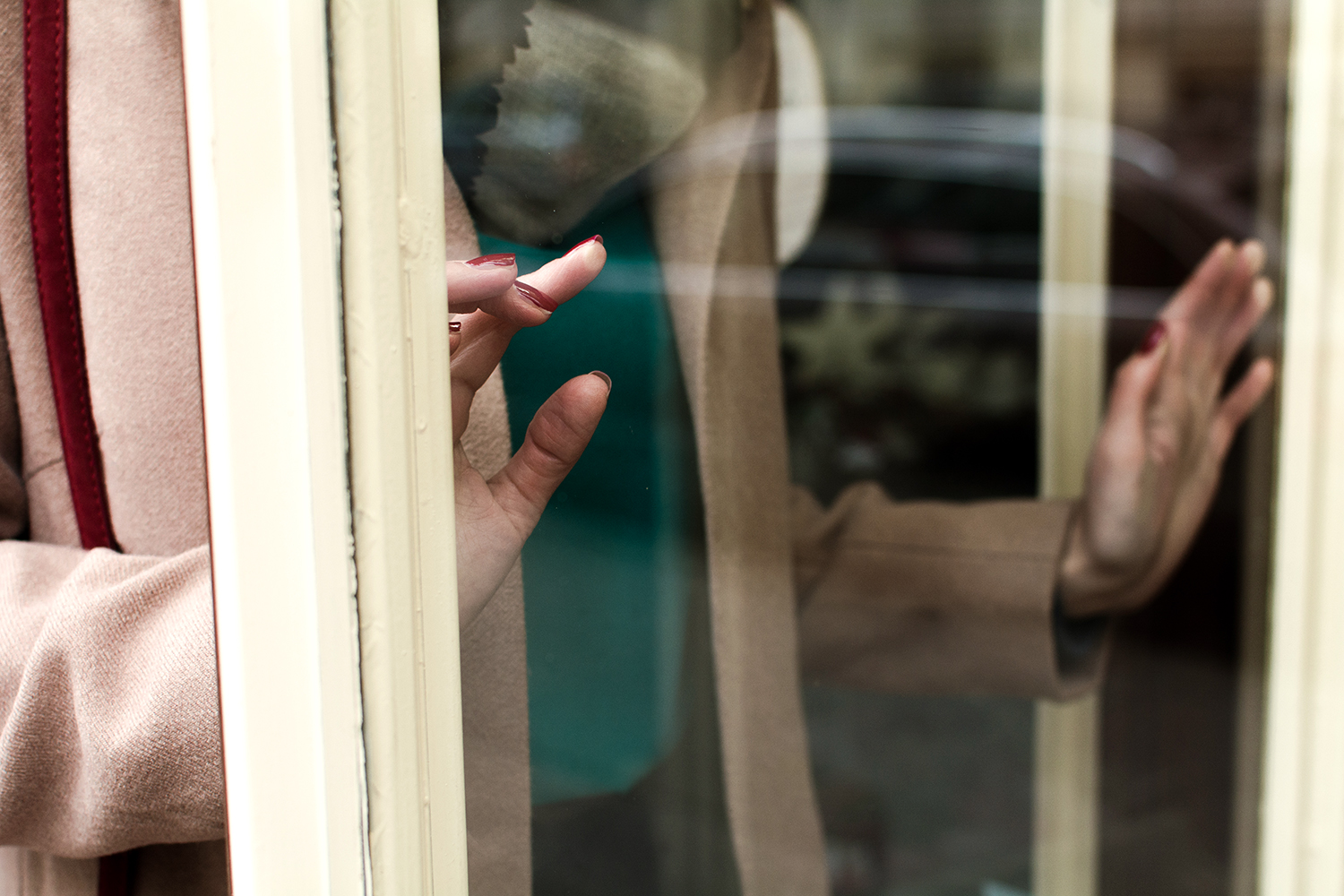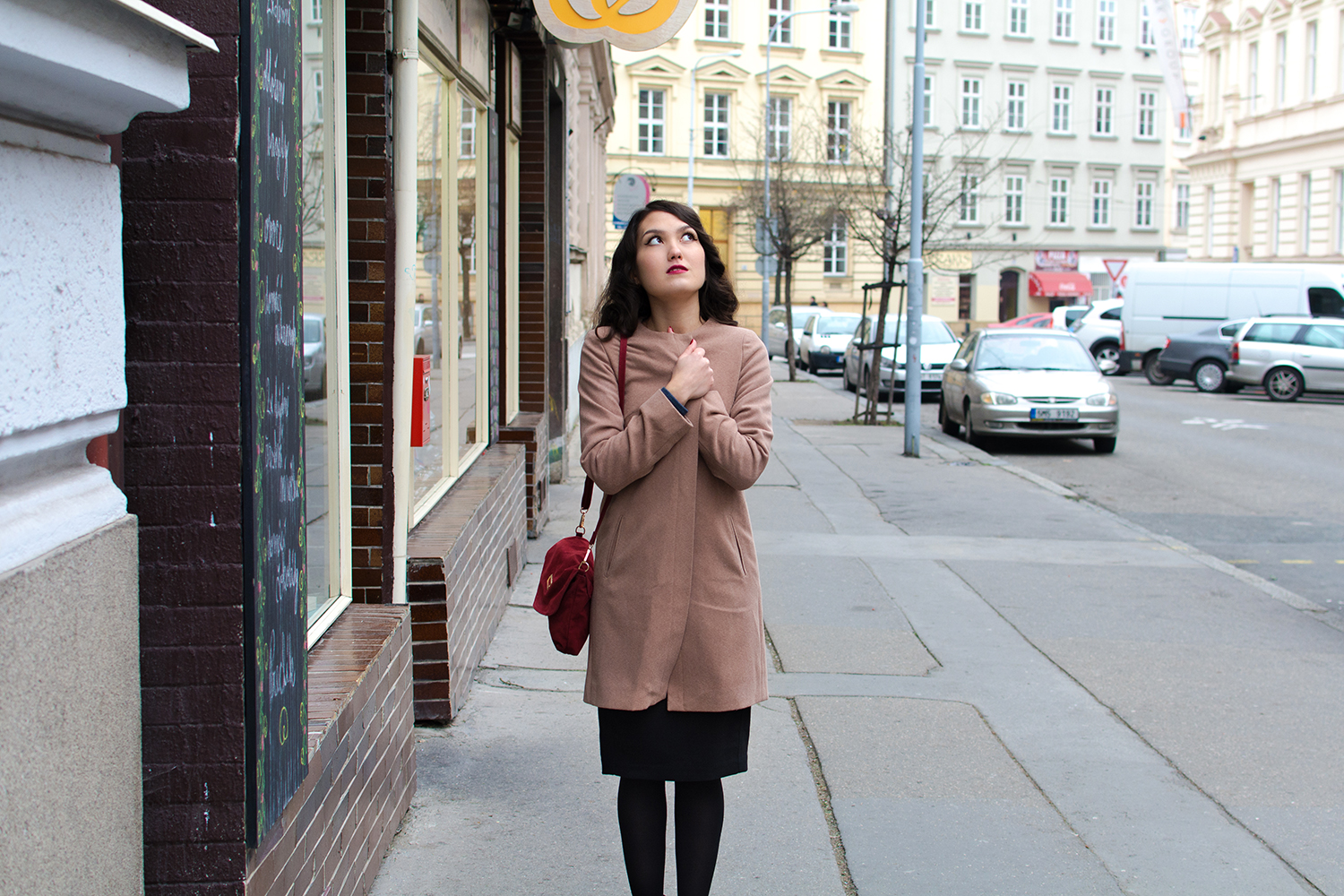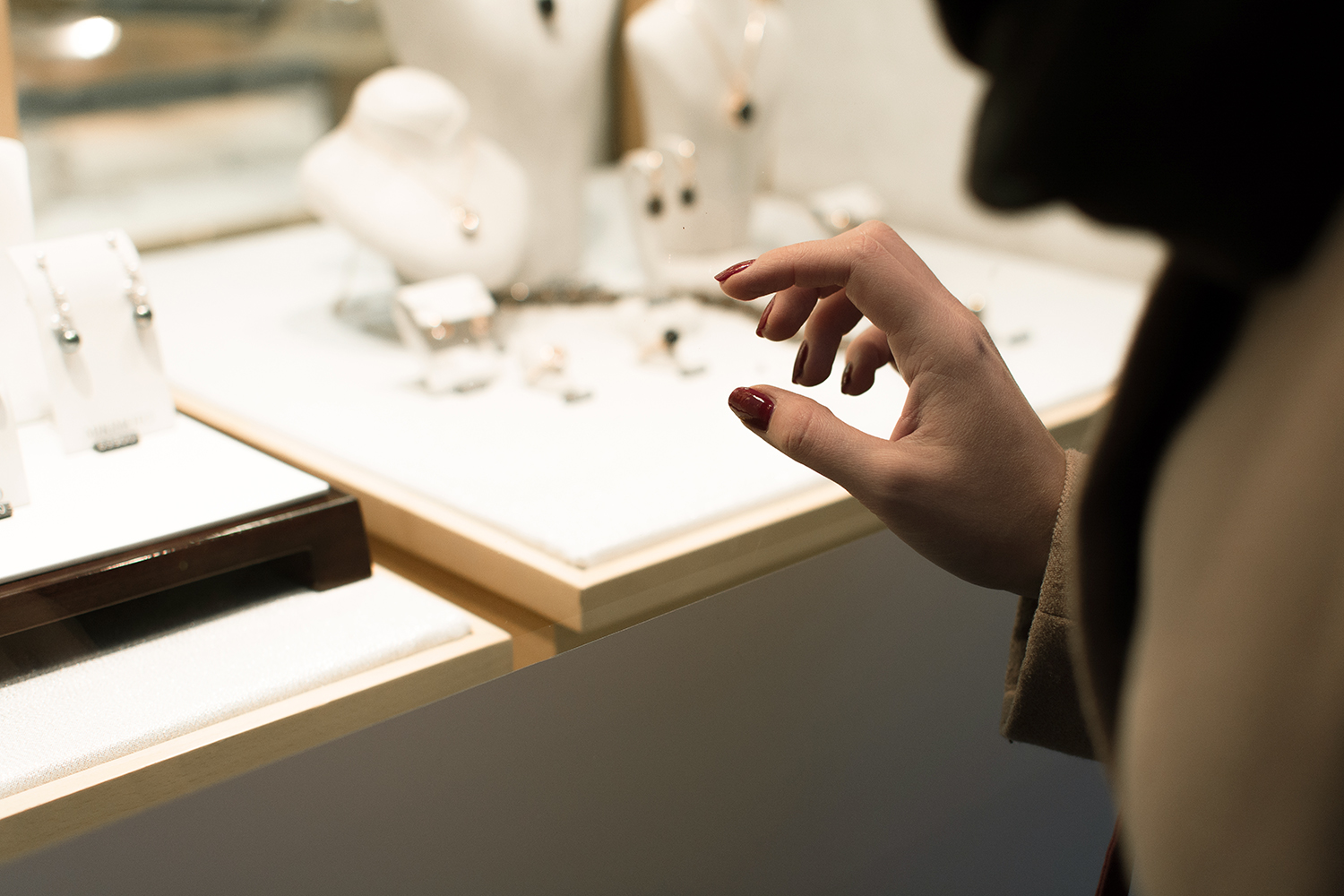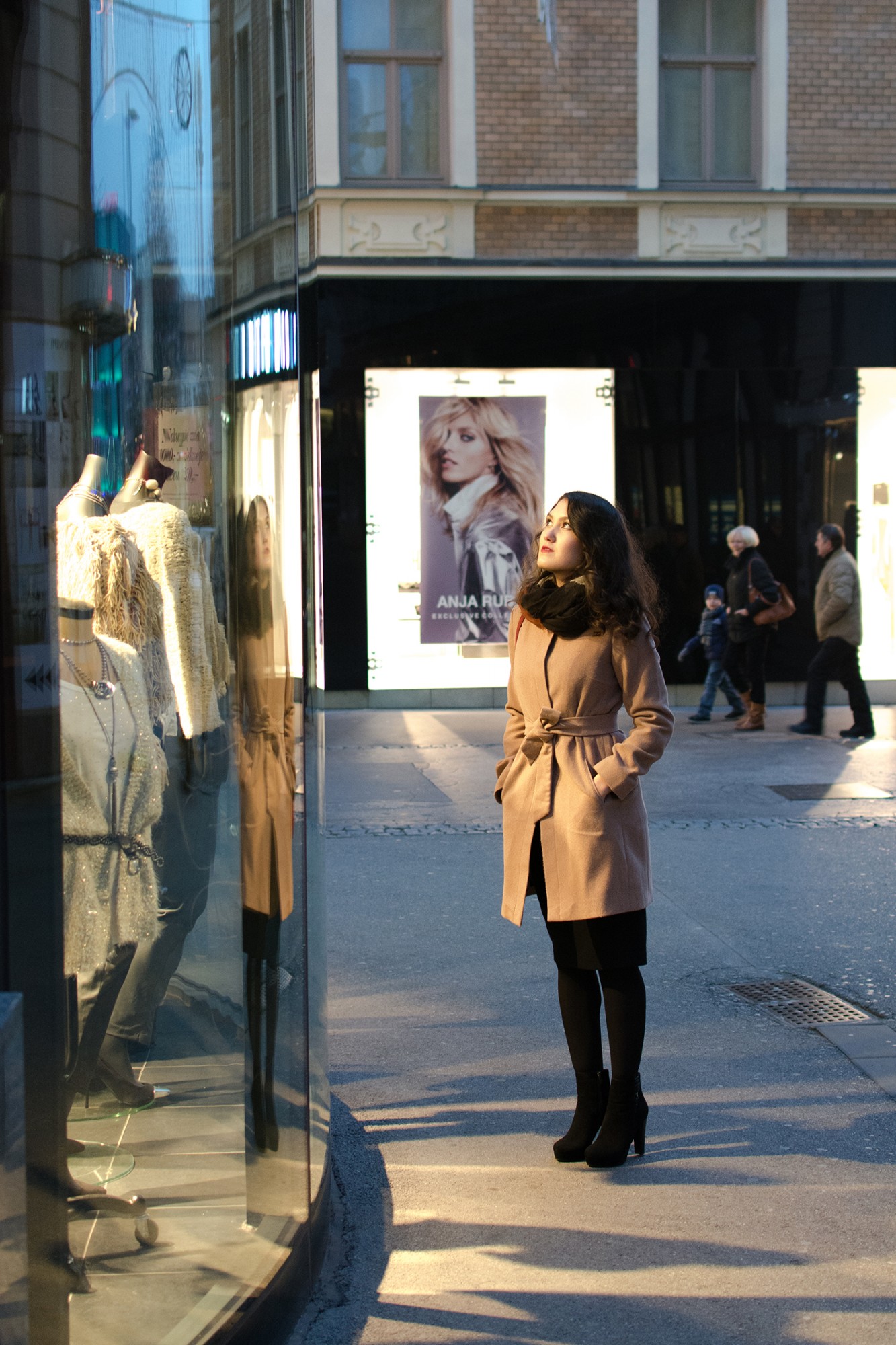 Brno, Czech Republic, November 2014
Photographer: Dina Kh.
Model: Elvira K.
Makeup and hair: Dina Kh.
See you soon!
Dina