My spirits rose immediately when I came back to Stránská skála for the second time. This location is a real catch for those who are looking for a quiet place to have a rest and be at one with nature. You can run away from the noisy city, sit down on the verge of a cliff and read a good book or just think about nothing. And there are only silence, frozen glades and immortal stones around you…
So after our last walk here I started to imagine who I'd like to photograph in this place and then I remembered Evgeniya with her brooding eyes and unbelievably Long hair. She was just perfect for the character I created for the photoshoot.
This time I worked with lovely Elvira who helped me with styling. By the way, she already was my model twice, and I was happy to spend the time with her again. We chose for Evgeniya very plain and simple style, without adding to specific period of time. Except for Evgeniya's cool shoes, of course :)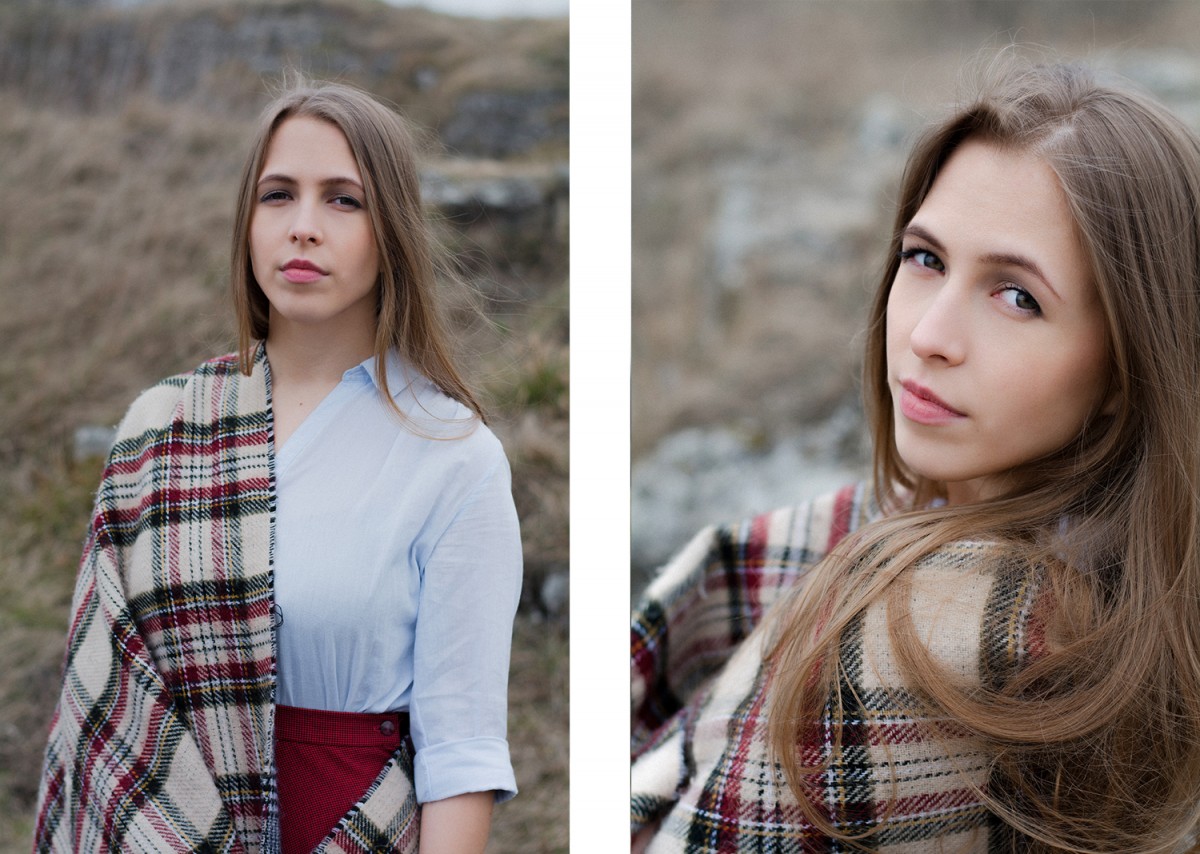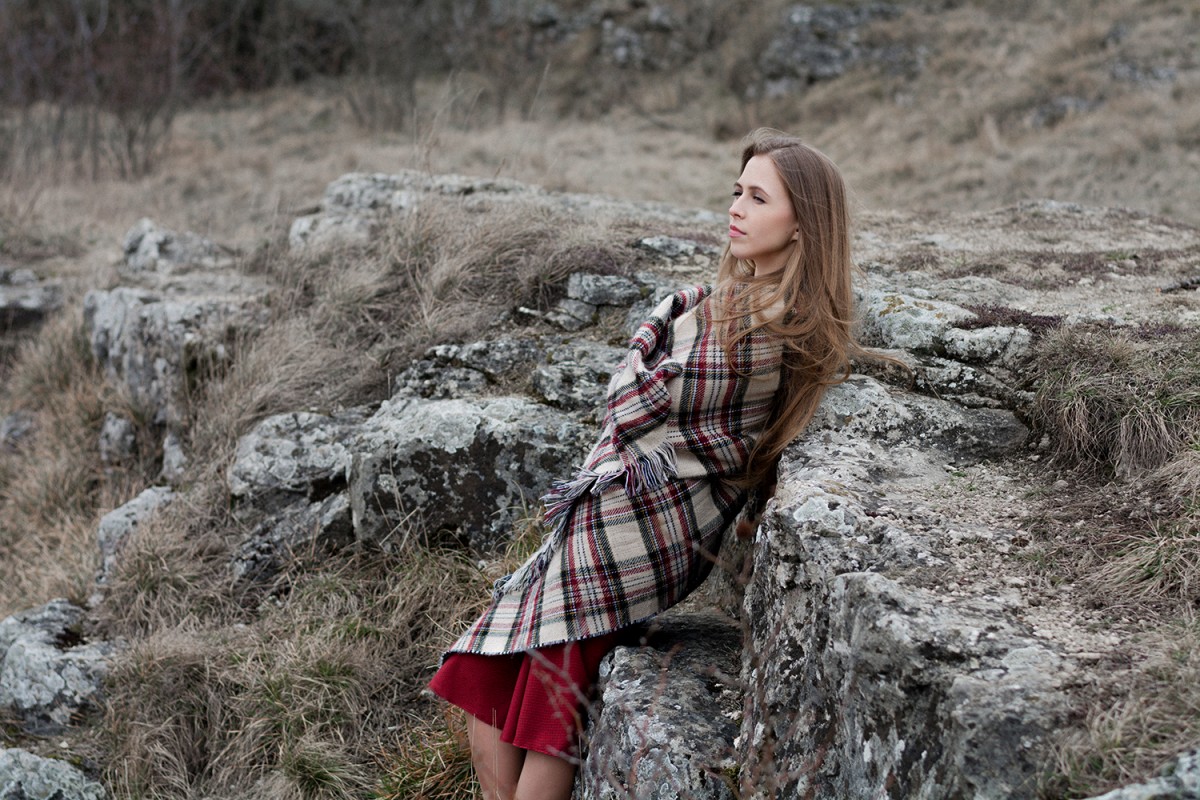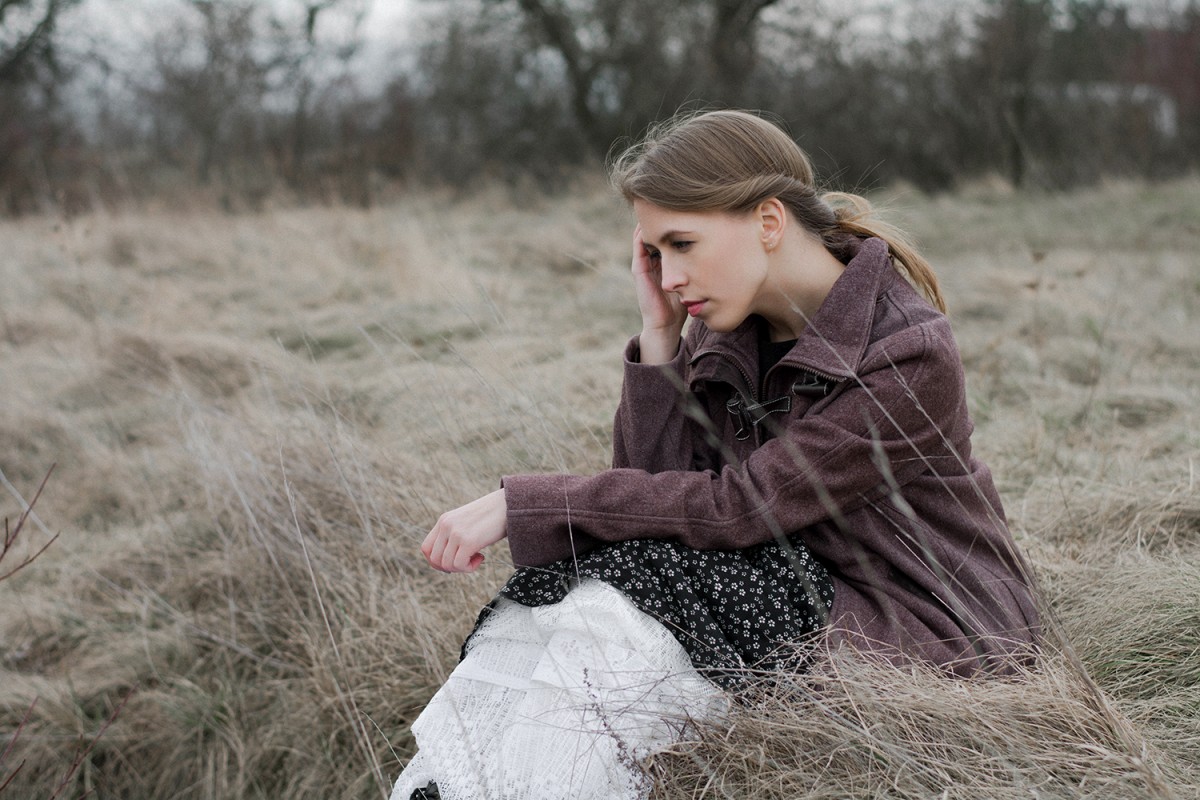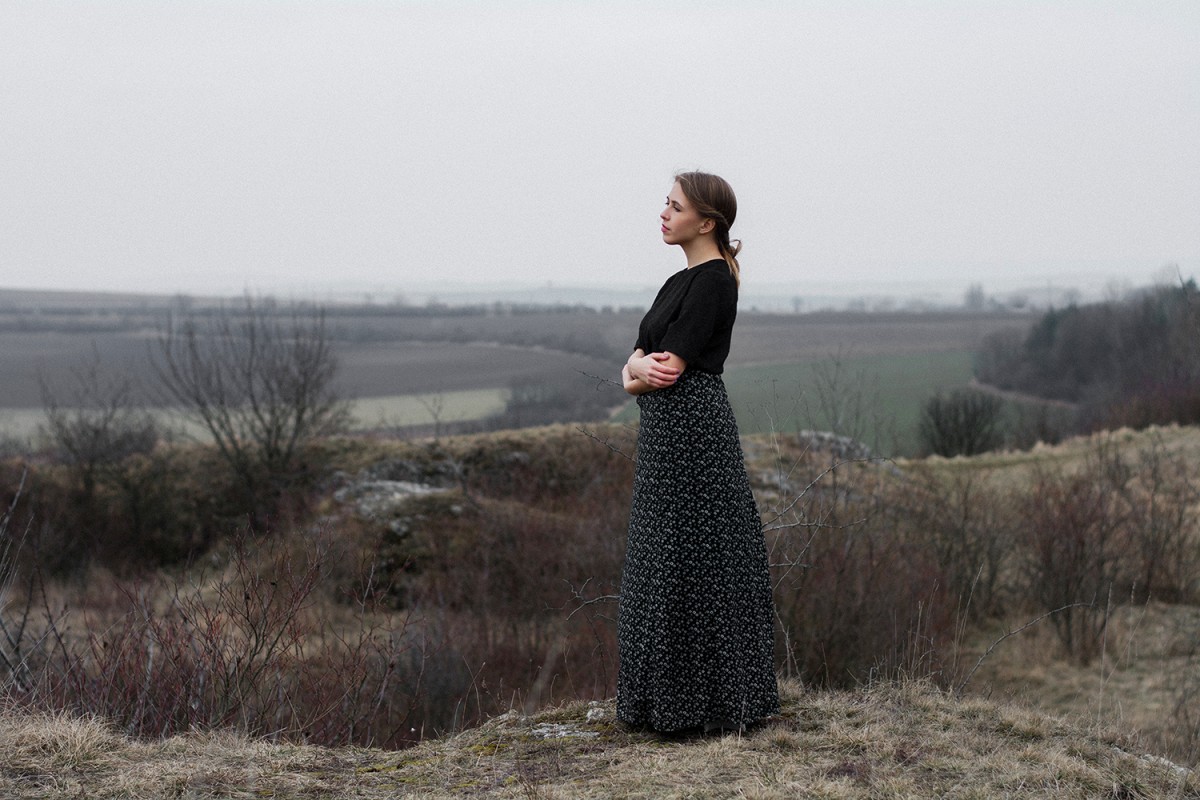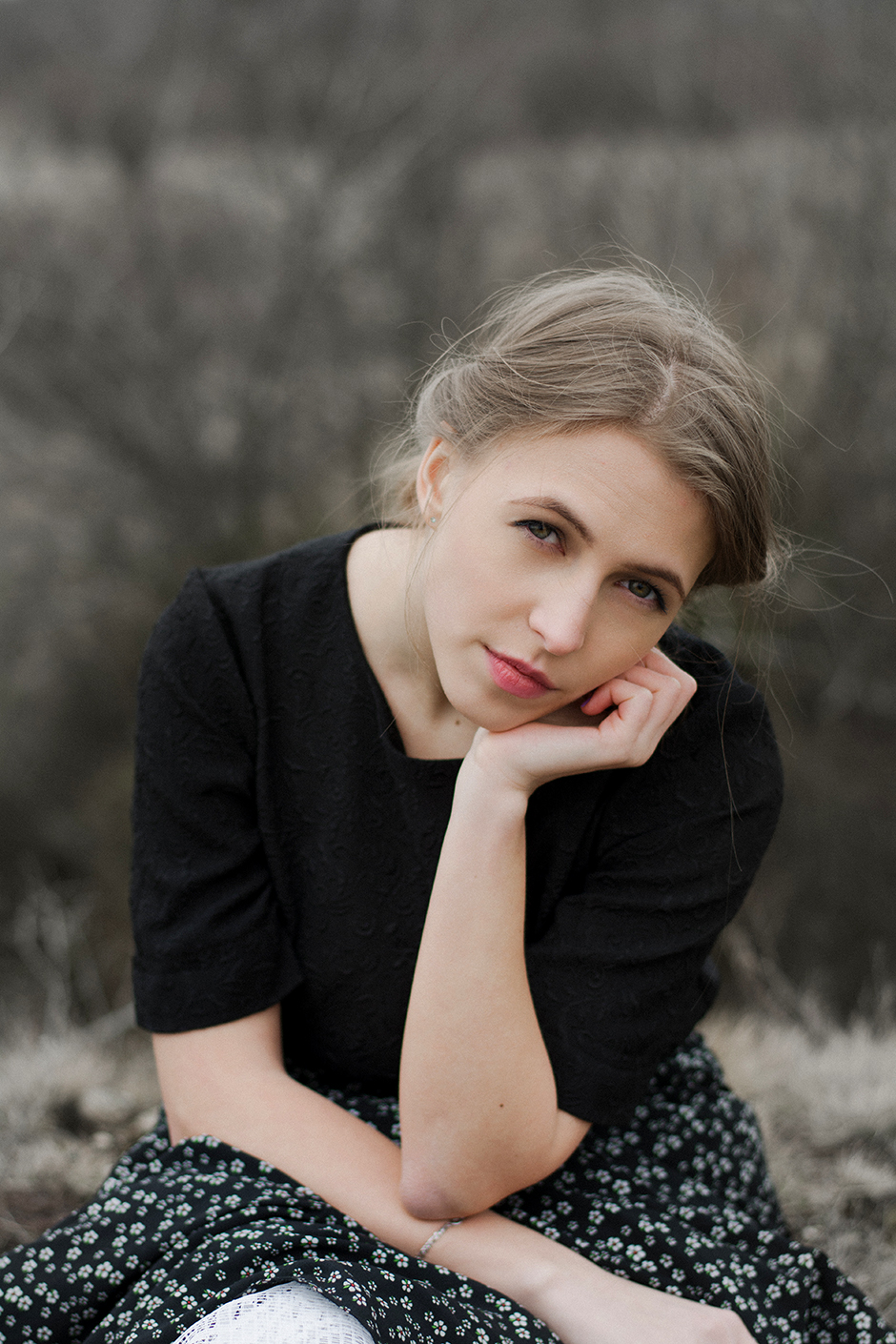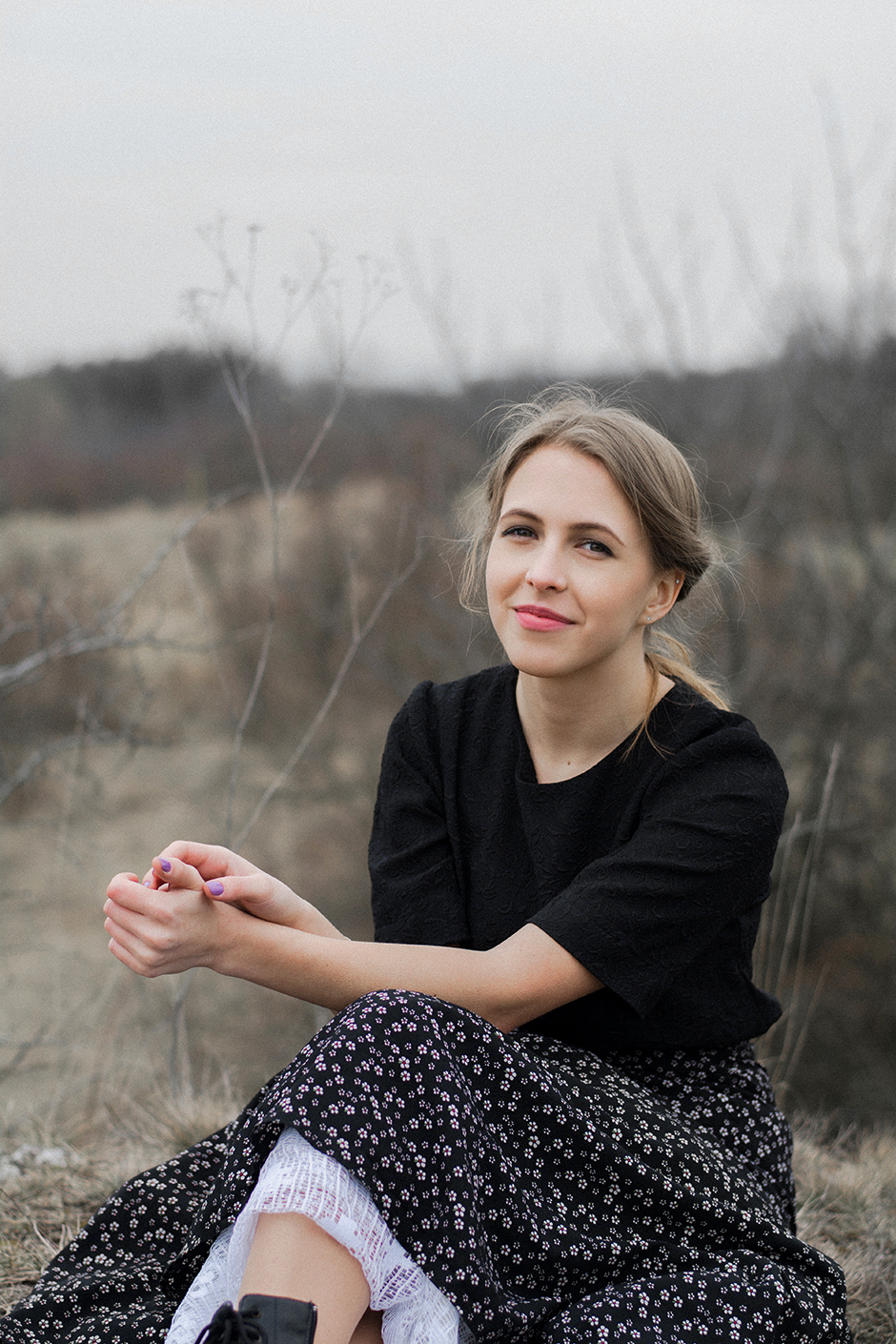 It gives me colossal pleasure to materialize these timeless images. Maybe, it is my own way to lose touch with reality or I am just deeply read in English romances.
Thank you, girls, for helping me in springing my airy dreams to life!
Brno, Czech Republic, March 2015
Photo: Dina Kh.
Model: Evgeniya G.
Style: Elvira K.
Makeup: Dina Kh.
See you very soon!
Dina