The April sun slowly goes down and a water surface in a fountain becomes a foil. I walk on gravel and the sound of my steps makes my skin crawl. There is nobody in the park, only She runs by laughing. Welcome to a girl's daydream.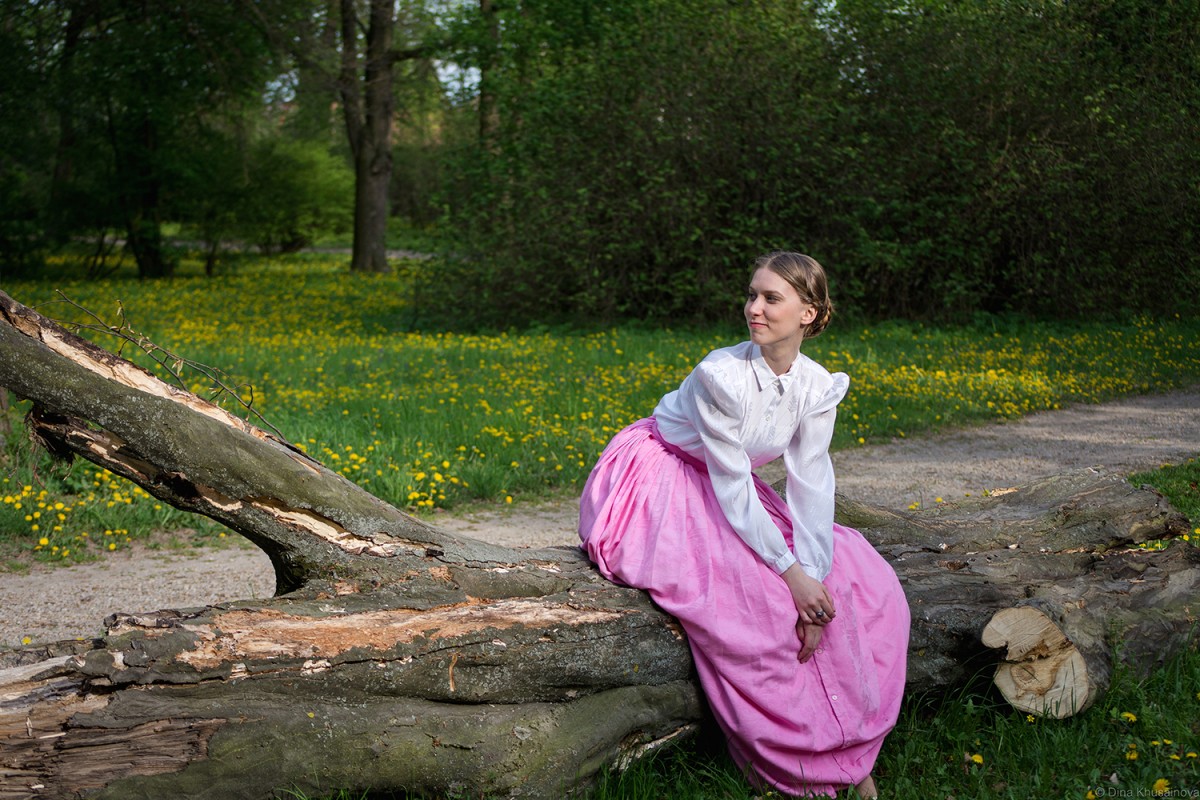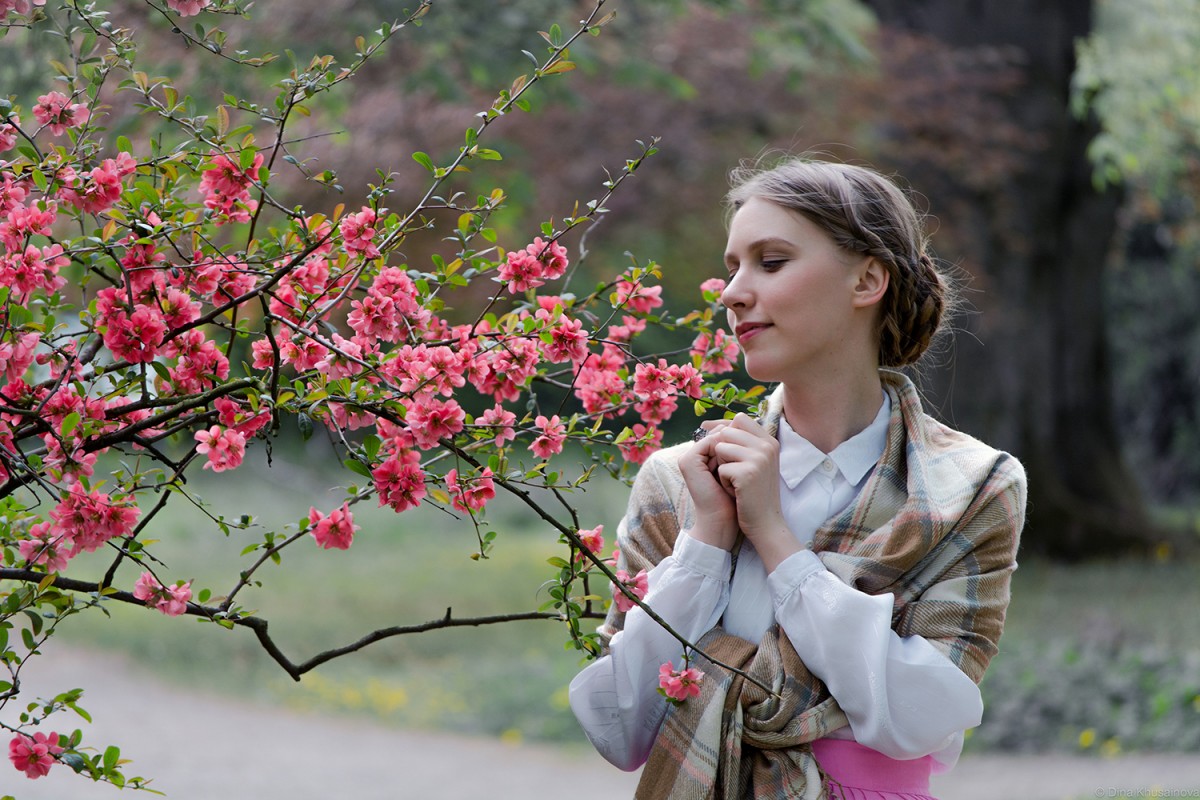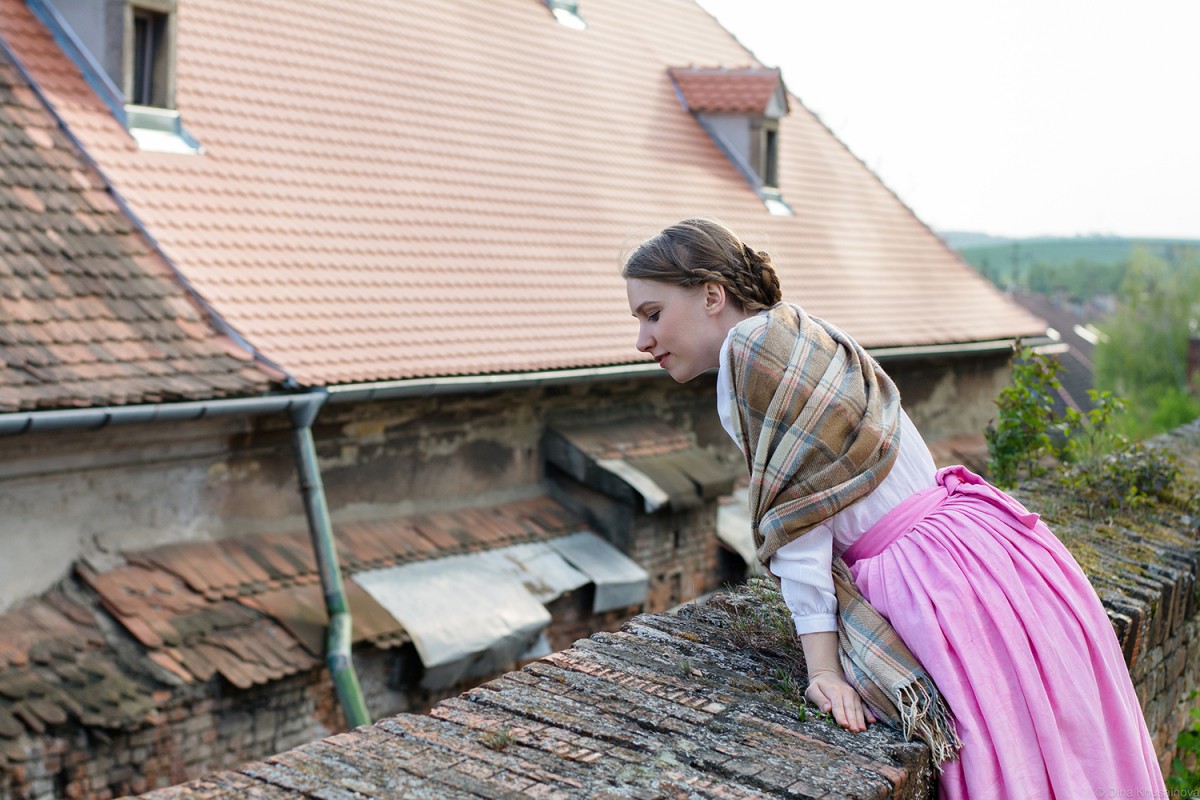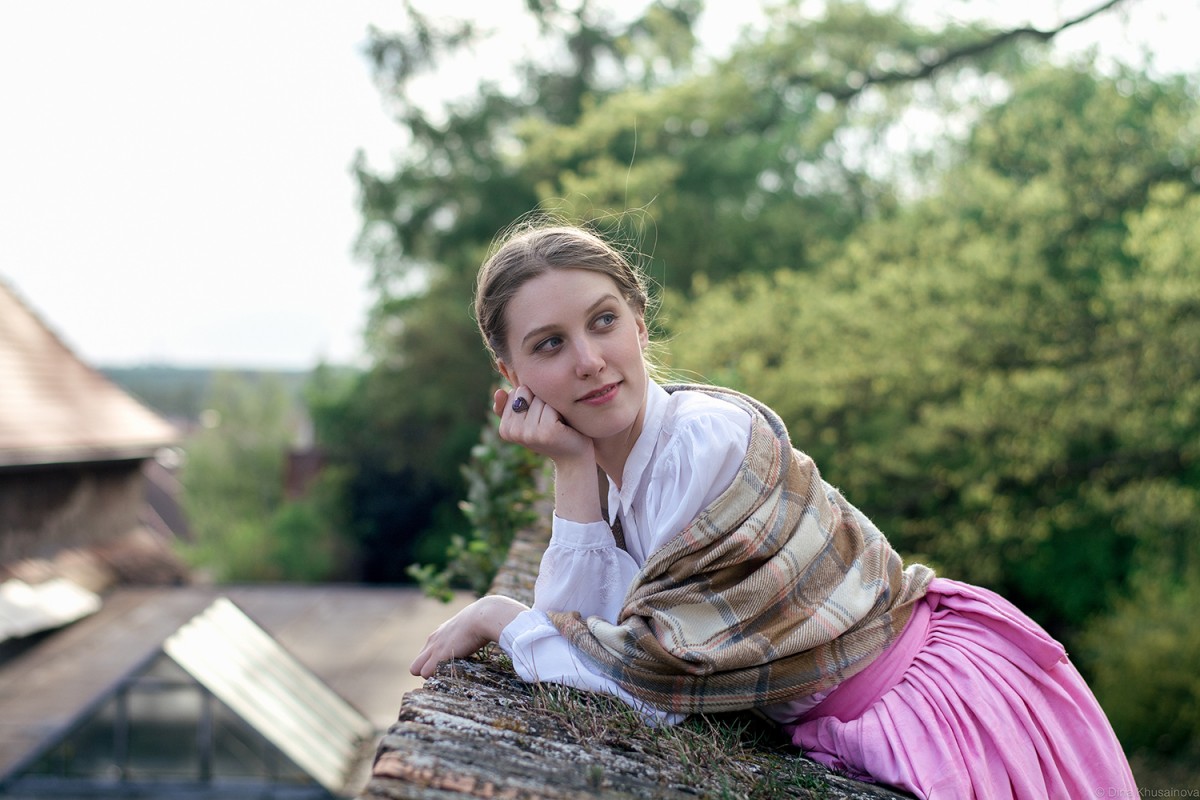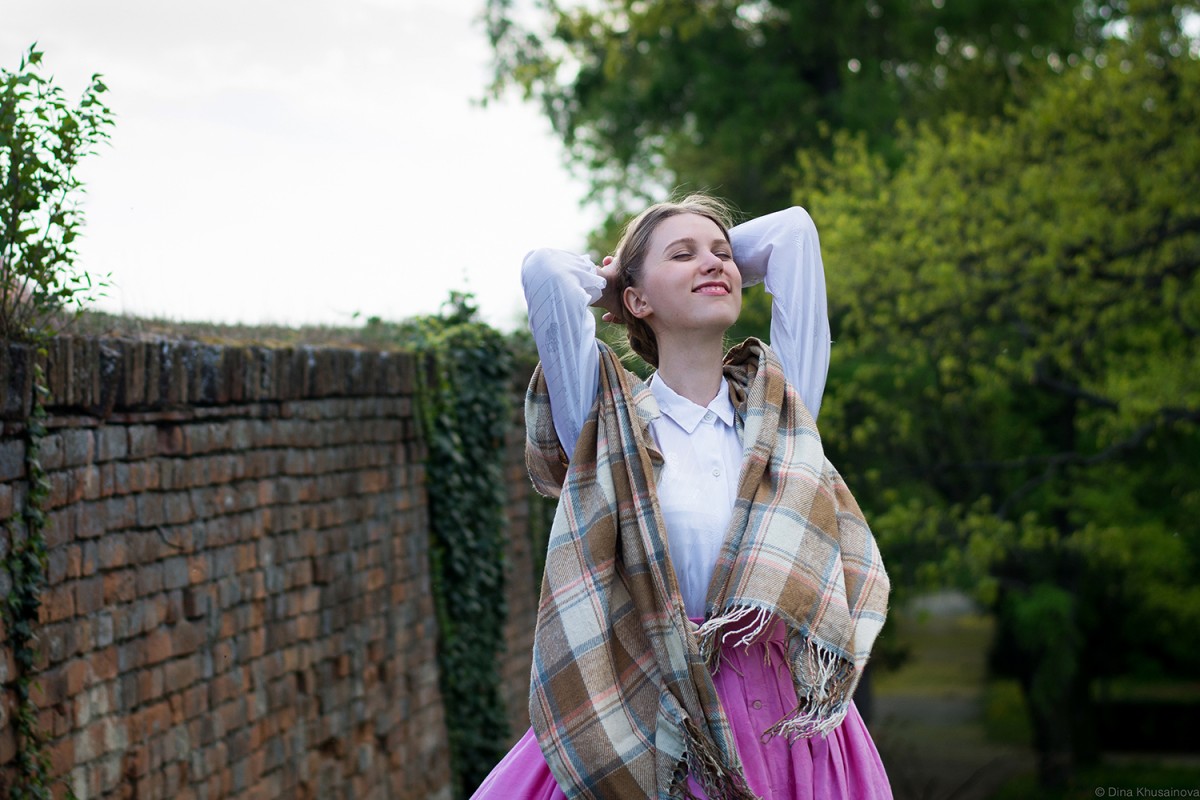 To be continued…
Ph: Dina Kh.
Model: Veronika K.
Style, makeup&hair: Dina Kh.
Assistant: Elvira K.
Dina